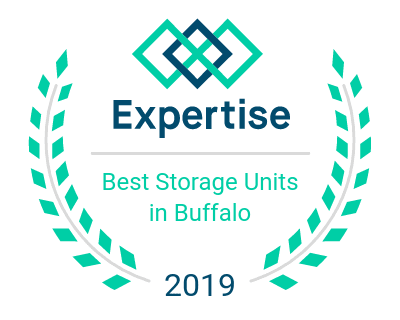 Small
West Seneca
Self Storage
Please call (716) 675-1711 for more information.

Welcome to West Seneca Self Storage. We have over 160 storage units and 85 parking spaces in a variety of sizes for your personal or commercial storage needs. Our storage facility is secure with a coded gate entry system and well-lit units. West Seneca Self Storage also offers storage and parking for RV's, boats, campers, specialty vehicles, cars, trucks or construction equipment. Use our Space Estimator to find out what storage unit will work best for your needs. Call or visit West Seneca Self Storage today!

We are located in a very private area at the rear of 1711 Union Road just north of Route 400 in West Seneca, NY. Several different size units from 5 x 5 to 10 x 20 are available. All with convenient drive-up access in a well lit and securely fenced area with convenient gate access, and 24-hour camera surveillance.

West Seneca Self Storage is conveniently located and serves the storage needs of West Seneca, Cheektowaga, Orchard Park, Depew and surrounding areas.

Browse our available units, find the exact size that is right for you, reserve and pay online, and move in right now!

To make your moving or storage experience even easier West Seneca Self Storage is U-Haul Authorized dealer. You can rent, reserve, or return a variety of U-Haul trucks, trailers and equipment through our facility. Call us at our special U-Haul reservation- number of (716) 674-0191 to rent, reserve, or return today!

Or give us a call today and let our storage professionals answer your questions. We look forward to helping you at West Seneca Self Storage.
1711 Union Road, West Seneca, NY 14224
Office Hours:
TUE, THUR, SAT 10am – 2pm
Access Hours:
7 Days a Week, 6:00am – 10:00pm
(24-Hour Access is available on request)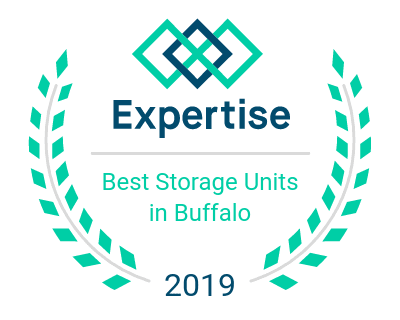 our storage unit was clean and well maintained.
Diane Poniwas
I was a customer of West Seneca Self Storage for more than 2 years. I only vacated my unit because I was moving 900 miles away. It was a top notch facility with well maintained units and exceptional customer service. I'd recommend it to anyone in the Buffalo area without any reservations.
Thomas Gayvert
peter kuczma
My car is in storage here, and they have been very diligent in reminding me of each payment when it's missed, but not in a rude or pushy way--in a way that is respectful, polite, and professional. They have been nothing but courteous and I've had a very positive experience working with them!
Christina Stock
Used this place for 3 years and they always worked with me. Awesome place and I would highly recommend it!
Thomas Robertson Jr.
Charles Haring
Dee
The facility was neat and clean. The personnel were kind and friendly. It was a pleasure doing business with them. Experienced Brick and Stone
Sheila Schmitt
Fairooz Haque
mamie chavelle walker-knight
Place was well maintained and clean. Had a unit for over a year with no issues. Canceling was easy and received my deposit back. I would use again.
Adam Kloepfer
Mahamat Babagana
Features
Storage Garages and Parking from $29.95/mo.
Residential Storage
Commercial Storage
Variety of Unit Sizes Available
Drive Up to Your Unit Access
Completely Fenced
Wide Driveways
Surveillance Cameras
Construction Vehicle Parking
RV/Boat/Trailer/Vehicle Parking
Month to Month Rentals
Online Rentals and Bill Paying
Friendly and Knowledgeable Staff
Quick Easy Access to Route 400